Carl Rutherford was from a little town in West Virginia called "War".  You read that right, "War".  That's coal mining country. Carl spent much of his life as a coal miner.   Many of the songs on Turn Off The Fear are about the hard lives of coal miners.  They're simple and dark.  It's roots music that's raw, unvarnished, and timeless. So timeless, that they actually seem current as Trump pledges to revitalize the coal mining industry and critics wonder "how and why".  These songs lend credence to the "how and why" side of the argument. 
Carl is an excellent guitar player.  His picking is duly impressive as is his slide and dobro playing.  The drawl in his voice reminds me a bit of Townes Van Zandt and fits the songs perfectly.
Check out this YouTube video of Carl playing the folk classic Going Down the Road Feeling Bad.  The man could really play.
The lyrics are direct and dark.  I fittingly first heard Carl on episode of AMC's Better Call Saul, which is a fine sequel to Breaking Bad.  The song they played was Turn Off The Fear.  It speaks candidly about the mistreatment of miners and the courage it takes to be one.
"You gotta turn of the fear when you come down into here.
While you're down here a loading the coal for the man
Lord now you can't be worried about things that can go wrong
you gotta keep loading coal and plodding along
No a man's life ain't nothing, lordie that's how it seems 
we're just muscle and guts down here run these machines
and when the rocks start to fallin, the boss man says "son,
you better bring out my machine, don't you leave it and run"
In Last Handloader, Carl sings about how machines are making the miners obsolete.
"Yeah they're bringing in machines to load it faster than me, but I'm going in the mine one more time"
Carl offers his thoughts on mountaintop removal in Taking The Tops Off My Pretty Mountains
"They're taking the tops off of her pretty mountains
they're taking the coal and just leaving dirty clay
they're taking the tops off of her pretty mountains
I don't think I'm gonna like them that way.
For so long these little mountains have held me
like a mother hold's her baby in her arms
For so long these little mountains have loved me
Oh why do they want to do them this harm."
Most poignant of all is Little Annie.  
Ninety-One men were killed when the Pond Creek No. 1 mine in Bartley, WV exploded on January 10, 1940.  Relatives waited outside for days in rain and snow to see if their loved ones survived and later to see if their bodies would be recovered.  
It's three days now you've been standing in the cold so long
Little Annie Pretty Annie let us take you home
Little Annie Pretty Annie
Don't just stand and wring your hands
They brought out so many
none of them was your man.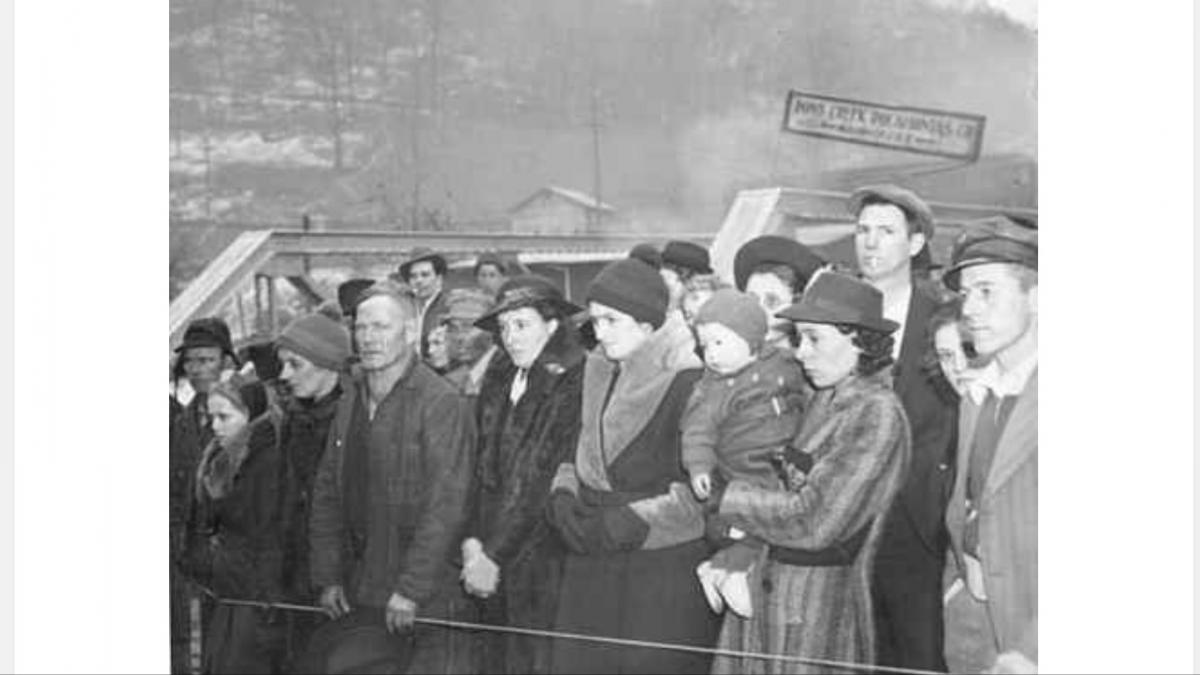 Poignant stuff!.  Carl Rutherford is a treasure that has mostly remained buried.  Thank you to the producers at Better Call Saul for bringing him to my attention.
- Alan Likes Music