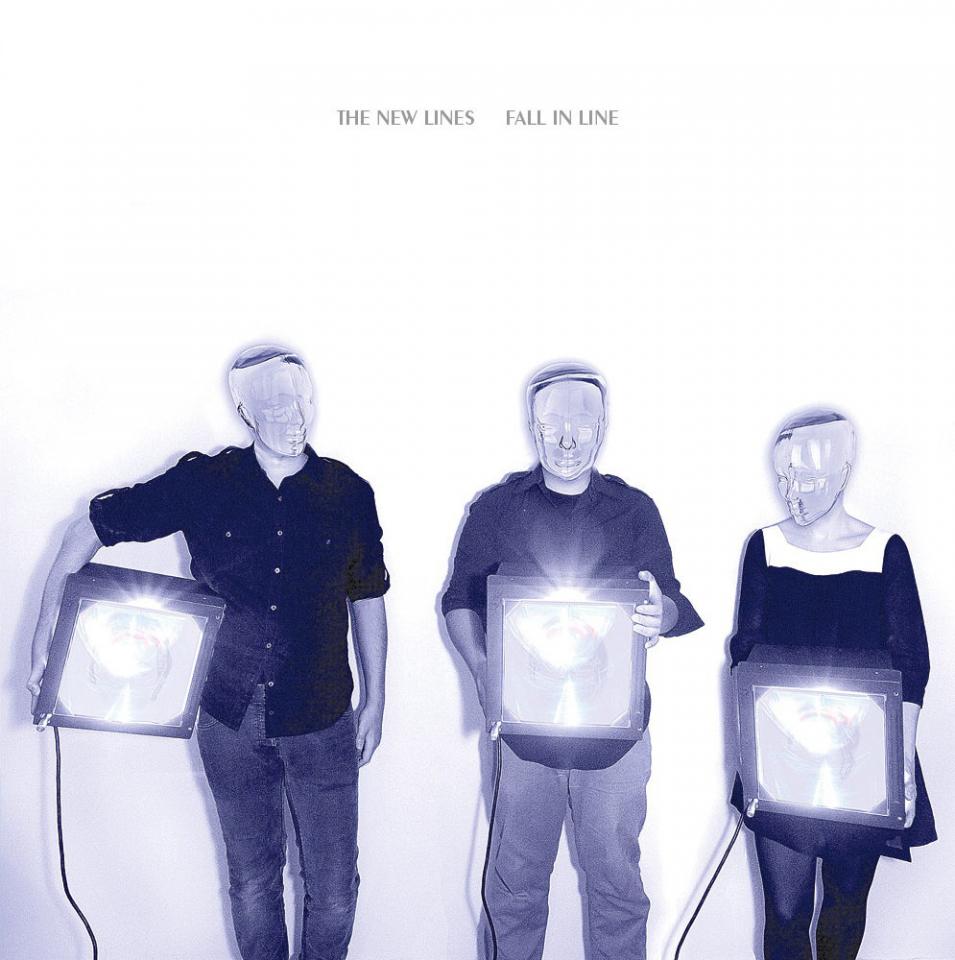 A side songs
| | Title | Lyrics | Song Credits | Duration | Plays |
| --- | --- | --- | --- | --- | --- |
| play_circle_filled | Fall In Line | | | 3:36 | 1 |
| play_circle_filled | 8239 | | | 3:00 | 2 |
| play_circle_filled | Sentry On Patrol | | | 2:38 | 0 |
| play_circle_filled | Burning Bridges | | | 3:28 | 1 |
| play_circle_filled | Stanley Milgram Experiment | | | 3:41 | 0 |
B side songs
| | Title | Lyrics | Song Credits | Duration | Plays |
| --- | --- | --- | --- | --- | --- |
| play_circle_filled | Cleansing Frost | | | 2:56 | 1 |
| play_circle_filled | Only The Vulture Knows | | | 3:58 | 1 |
| play_circle_filled | The Child Spy | | | 3:26 | 1 |
| play_circle_filled | The Frog Whisperer | | | 3:17 | 0 |
| play_circle_filled | The Tale of the Bamboo Cutter | | | 3:04 | 0 |
| play_circle_filled | Where The Crow Flies | | | 3:18 | 0 |
About
The New Lines are never ones to take inspiration lightly. For the band's second full length, Fall In Line, provenance stems from the oldest known extant Japanese folktale, "The Tale of the Bamboo Cutter". The New Lines's sound is that of a psych band from a better, distant tomorrow. Equipped with vintage modular sequencers and synths, The New Lines wield the beloved Mattson through a fondness for Nuggets volumes. Fall In Line treats inclinations towards psychedelia or sci-fi with an evasive cool – too apprehended to be mistaken for revival. The multi-nodal pastiche of pristine guitars, tumbling and crashing percussion, and ever-hypnotic keys, unifies Fall In Line from the buzzing whirl of the eponymous opener to the kaleidoscopic blossom of "Where The Crow Flies." Lead singer, Hewson Chen, with his stainless baritone, is the messenger hovering in the fold.
Tucked inside the record's succinct pop-construct is a Vonnegutian tale, better explained as a celestial muse than a narrative to be followed. At the mercy of The New Lines' interpretation is the tale of a glowing and awe-inspiring alien Princess Kaguya, exiled from the Moon, and discovered in an East Asian bamboo thicket circa World War II. Throughout Fall In Line, the billowing synths are greeted by the ever-psych signifier Moog-ish keys, causing an oscillation between understanding the records as a galactic symphony or The Castaways channeling the Age of Aquarius.
The Fall In Line LP alludes to the ancient tale with anarchic regard to the source. In their version of the tale, the princess flees the restrictive society of her homeland by framing herself for a heinous crime. She is then exiled to space, landing on World War II-era Earth to befriend frogs and attracting the ardor of a scientist tasked with experimenting upon her. Ultimately, in her yearning to be helpful to those around her, she unwittingly spurs the development of atomic weaponry. With a band name that suggests alternate planes of existence, The New Lines' recall an alternate dimension, a dysto- pian 20th century in which 'the princess' yearns for a sense of belonging and acceptance within a social architecture of unfamiliar mores.
Hewson Chen, Rene Davis, Mark Di Donna
Album art